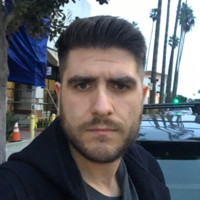 Jeff Bellomi received his PhD in Comparative Literature from the University of California, Santa Barbara. His doctoral dissertation on darkness, which is entitled Darker and Darker Still: Media-Technology, Darkness Narratives, and Fear, combines media studies, philosophy, and literature. He is currently a Lecturer in Comparative Literature at the University of California, Santa Barbara and in 2020 taught a course on Chernobyl in the Department of Germanic and Slavic Studies at the University of California, Santa Barbara. Taking a multimedia approach to the topic, the course examined the impact of both Western and Soviet ideological complexes on immediate global reactions to the disaster as well as its lasting legacy.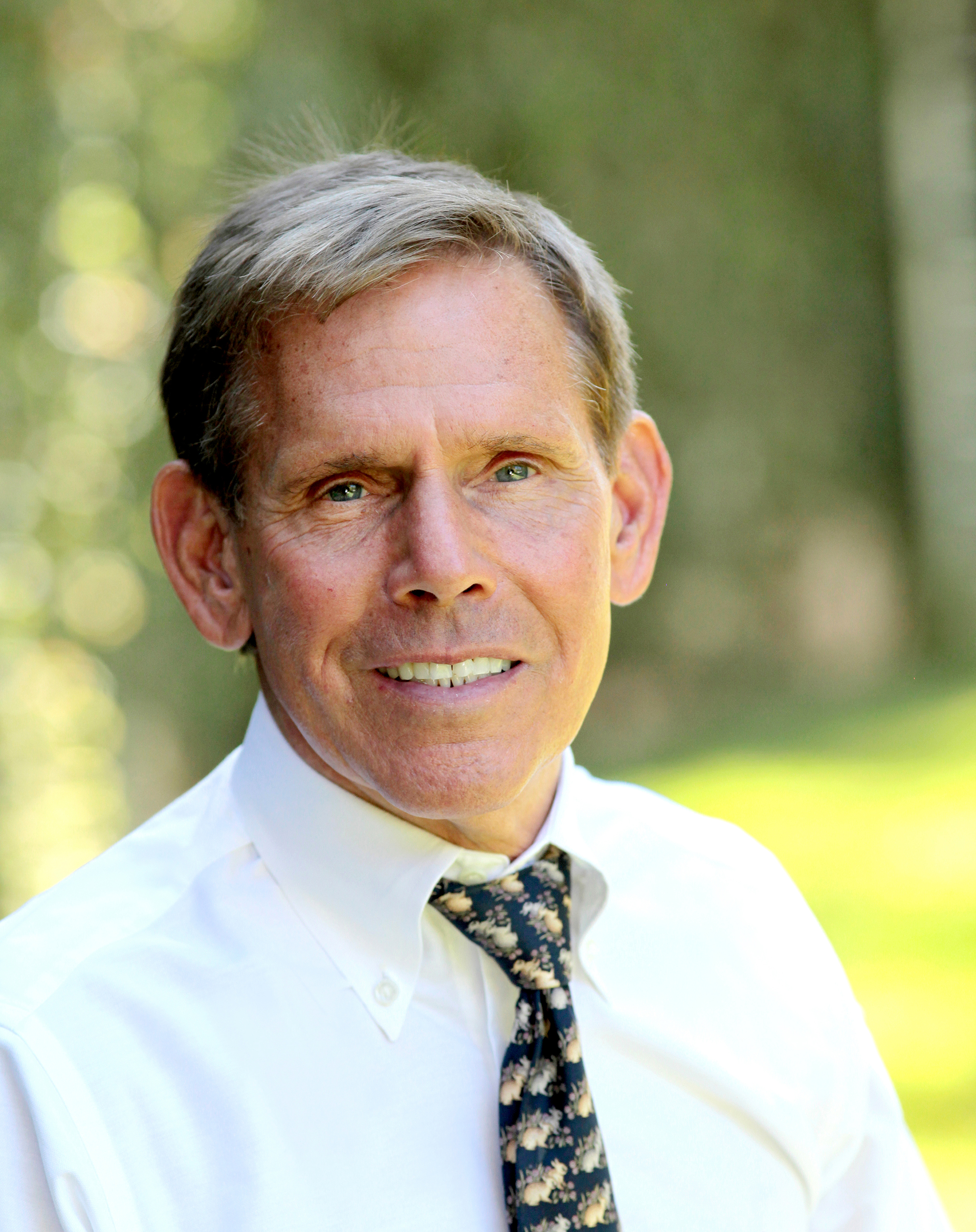 Robert Peter Gale received his MD from the State University of New York at Buffalo and PhD in microbiology and immunology from the University of California, Los Angeles (UCLA).  From 1973-1993, Gale was on the faculty of the UCLA School of Medicine and remains on the UCLA Ronald Reagan Medical Center Staff. From 1986-1993, he was President of the Armand Hammer Center for Advanced Studies in Nuclear Energy and Health. Gale is currently Visiting Professor of Haematology at the Haematology Research Center, Division of Experimental Medicine, Department of Medicine, Imperial College London and Honorary Professor of Hematology at the Institute of Hematology at Peking Union Medical College.  Prof. Gale is an expert on the medical response to nuclear and radiation accidents.  Gale has published over 1,100 scientific articles and 25 books on medical topics, nuclear energy and weapons and politics of US-Russian relations with articles for theNew York Times, Los Angeles Times, Washington Post, USA Today, Der Spiegel,  the Wall Street Journal and others.  Dr. Gale has also written popular books on Chernobyl and US nuclear energy policy and screenplays for and/or appeared in several movies and received an Emmy award.  His latest book Radiation: What It Is, What You Need to Know was published in 2013 by A. Knopf. Awards for his scientific achievements include the Presidential Award, New York Academy of Sciences, Scientist of Distinction Award, Weizmann Institute of Science, and Intra-Science Research Foundation Award.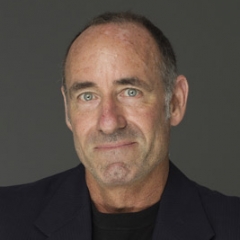 Eric McFarland studied Nuclear Engineering and received his Ph.D. from the Massachusetts Institute of Technology. He joined the Nuclear Engineering faculty at MIT where his research moved from nuclear reaction fundamentals to use of nuclear phenomena in chemical reaction analysis.  In 1991 he moved to the Chemical and Nuclear Engineering Department at UCSB.  His fundamental work included experimentally demonstrating that chemical reactions on surfaces are mediated by non-adiabatic electronic excitations not described using the conventional Born-Oppenheimer approximation.  McFarland also received an M.D. from Harvard Medical School and did post-graduate training in surgery. He practiced Emergency Medicine and worked as a volunteer physician for several relief agencies.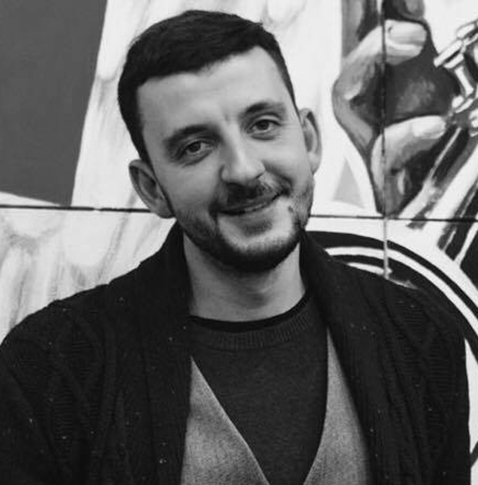 Stanislav Menzelevskyi was born in 1983 in Chisinau, Moldova. He received a bachelor's degree in Arts in Cultural Studies (with distinction) from National University of "Kyiv-Mohyla Akademy" and a master's degree in Cultural Studies (with distinction) from the same university. He is an ex-member of Editorial Board of Political Critique, Commons and ProStory magazines and co-founder of Medusa independent publishing project. Since November 2011, he works at Oleksandr Dovzhenko National Center (State Film Archive), where he, as Head of Research and Programming Department, researches silent and sound Soviet cinema, writes articles on cinematic and cultural topics, organizes film screenings and retrospectives (e.g. in 2015 he curated Ukrainian Avant-garde retrospective at Arsenal Film Center, Berlin). He is co-author of Atomopolis. Assembling Utopia (2016) and Lviv-Intervision (2018) documentaries. In 2013 he was a Carnegie visiting scholar at the Harriman Institute, Columbia University and in 2019 was a Fulbright visiting scholar at UC Berkeley University of California, Berkeley.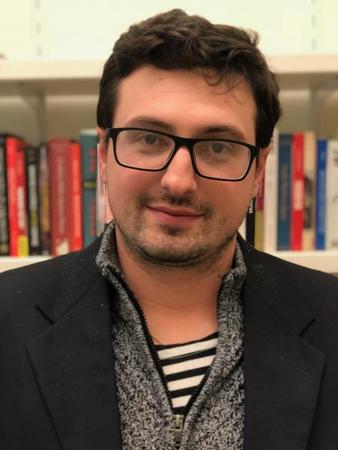 Andrei Tcacenco received his PhD in History from the University of California, Santa Cruz in September 2020. His dissertation was entitled The Culture of Complaint: Morality and Intimacy in the Soviet Union, 1953-Present. He is currently a Visiting Assistant Professor of History and Russian Studies at St. Olaf College in Northfield, Minnesota. His research interests include daily life in the Soviet Union, the histories of deviancy, crime, and nationalism under Late Socialism, as well as the history of postsocialism. This talk is part of an upcoming article on the history of nationalism in Soviet Ukraine after Stalin's death.
Alice Miceli was born in 1980 in Rio de Janeiro, Brazil and began her education in Paris studying film at the Ecole Supérieure d'Etudes Cinématographiques. She returned to Brazil to study for her graduate degree in art and architecture at Pontifical Catholic University of Rio de Janeiro. In addition to her work in the Chernobyl Exclusion Zone, Miceli has traveled to Angola, Cambodia, Colombia, and Bosnia as a part of her research "In Depth (landmines)", centered on photographic representation of impenetrable landscapes, which, together with Chernobyl, also includes the space of landmine fields. She has received major awards for her work, including the 2014 PIPA Prize, Rio de Janeiro and the 2015 Cisneros Fontanals Art Foundation Grants & Commissions Award, Miami. She has held residencies at Yaddo, Bogliasco, Macdowell and the Dora Maar House, among others. Her works are held in collections such as the PIPA Institute, the Museum of Modern Art in Rio de Janeiro and the CIFO Collection. Projeto Chernobyl was exhibited as an ongoing research at the transmediale festival in Berlin, editions 2007, 2008 and 2009, and at the transitio_MX Festival, Mexico City, 2009. It was shown completed for the first time at the 29th Biennale de São Paulo, 2010, and then as a solo show at the Americas Society, in New York, in 2019-20, and featured in Art in America, the New York Times, Hyperallergic and Bomb Magazine, among others. In 2022, Alice's work on landmine fields will be a solo show at the Escola das Artes, Universidade Católica Portuguesa, in Porto, Portugal, where she will also be a visiting artist.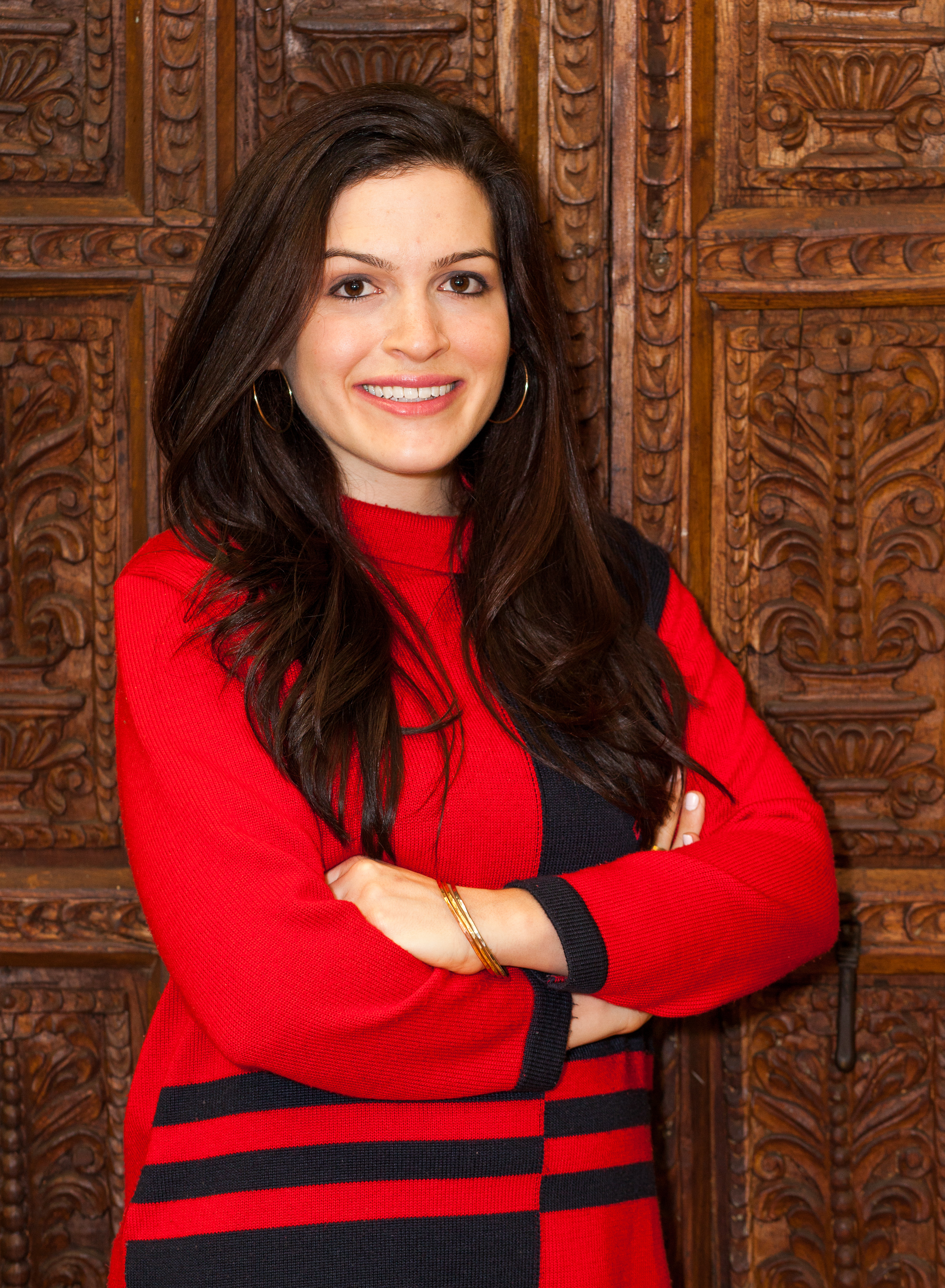 Elana Resnick is an Assistant Professor in the Department of Anthropology at the University of California, Santa Barbara. She is a faculty affiliate of the Interdepartmental PhD Emphasis in Environment and Society and the Founder/Director of UCSB's Infrastructural Inequalities Research Group. She is currently working on a book manuscript about waste and race in Europe. Based on over three consecutive years of fieldwork in Bulgaria conducted on city streets, in landfills, Romani neighborhoods, executive offices, and at the Ministry of the Environment, the book examines the juncture of material waste management and racialization. Her research has been funded by the Woodrow Wilson Center, the Council for European Studies, the School for Advanced Research in Santa Fe, Fulbright-Hays, American Councils, and the Wenner-Gren Foundation.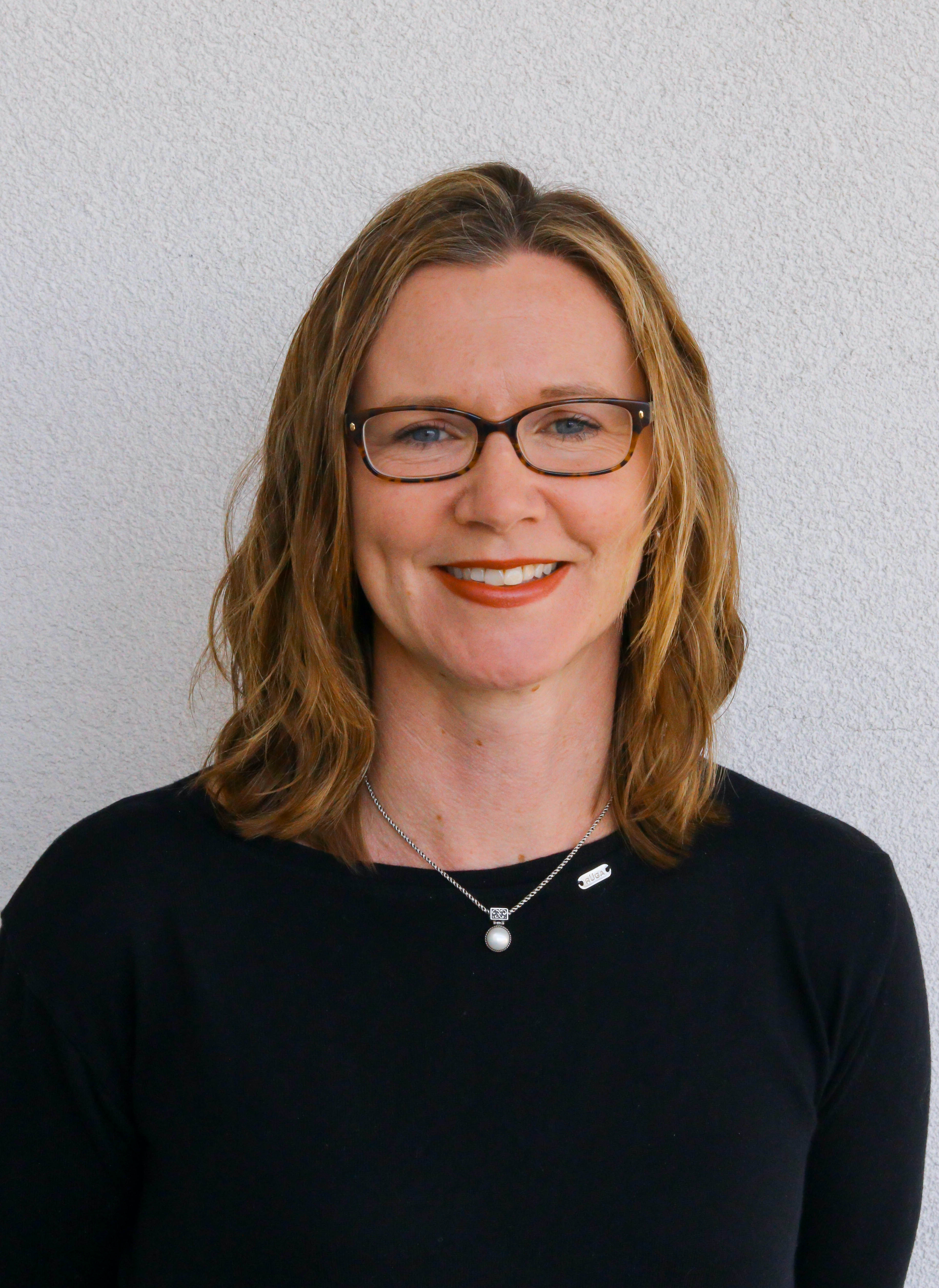 Sara Pankenier Weld is an Associate Professor of Russian and Comparative Literature at the University of California, Santa Barbara. Specializing in Russian, Scandinavian, American, and comparative literature, she researches childhood and children's literature across disciplinary and national boundaries. Her research focuses especially on modernism and the avant-garde, as well as increasingly comparative research interests across regions and time periods. Her books include the award-winning monograph Voiceless Vanguard: The Infantilist Aesthetic of the Russian Avant-Garde (2014) and The Ecology of the Russian Avant-Garde Picturebook (2018). Her current research examines Nabokov and childhood, Catherine the Great's writings for children, and Svetlana Alexievich's childhood accounts from Chernobyl.